« Her Town | Index | Vuile columnist »
Check, then check again Tweet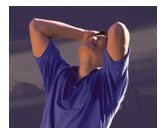 Her Town (previous entry) made me think of how my career almost crashed at the very beginning, as an apprentice, at a regional newpaper. On the second day of my apprenticeship the editor send me to the village of Made, where the mayor opened a new primary school.
Het cut tape, children were singing, I wrote down his complete speech, and I listened to proud teachers. Of course I didn't ask for mayor for his name, because you don't ask a mayor what his name is. Back at the office I took the Brabant Almanak to check how to spell the name of the burgemeester of Made: C. Smits.
Then I wrote my article, and as mayor Smits had said a lot of nice and interesting words, the whole article was built around his speech, and of course his name was mentioned often.
Next morning the phone started ringing pretty early. The editor in chief on the other end of the line was in a rather excited state of mind. Het told me in such a loud voice that I would have understand him perfect from seven miles distance even without the phone working, that Smits, a very popular man in Made, had died three months before I wrote my article.
Even louder shouting, he explained that he'd already received more than threehundred calls originating from Made, that about forty households had unsunscribed, so, how the hell and what the hack and why the f...?
When I finally dared to interfere his anger with the Brabant Almanak, he slammed down the receiver. On the third day of my apprenticeship, I silently made my way to the central desk to be confronted with a very unhappy editor, the one who'd send me to Made, and who had edited my story the day before.
I took the Brabant Almanak, my career saving witness. As it turned out the latest edition was just a bit over fourt months old, printed less than four weeks before the untimely dead of the popular mayor.
We'd both learned something important. I always doublecheck names when writing about persons, and then I check them again, somewhere else. He always doublechecks names in articles about mayors, especially when written by apprentices, and then checks them again, somewhere else.
Posted: November 20, 2003 09:23 PM (379 words). Tweet
Comment over here or on my
Facebook wall
. . .