« Google Notebook | Index | Cracker Jack »
ServersCheck is suing Google Tweet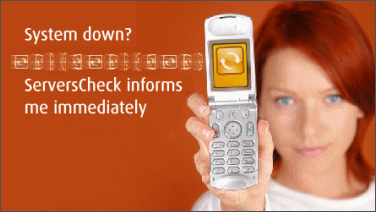 A Belgium network-monitoring company called ServersCheck is going to sue Google because it's tool bar points directly to pirated software.
The suit claims that the 'Google Suggest' feature tells possible new buyers of ServersCheck software where to get the latest cracks and illegal versions.
According to Maarten Van Laere, ceo of ServersCheck, a search on ServersCheck will give you suggested search terms such as 'serverscheck crack,' 'serverscheck pro crack,' and 'serverscheck keygen'.

original post @ DutchCowboys
Google says it will remove websites with illegal content from its index, but it cannot tweak the Suggest feature citing censorship concerns.
The real news is in the previous sentence. I mean, big or little companies suing Google for one reason or another . . . Some do it because they don't show up in the places where they would like to show up, other show up where they don't want to be seen, and some sue because they like some publicity.
So; the real news is that Google says it cannot do something. Crap, because Google can decide tot the very letter, to the very bit what shows up where. Apart from that; Google does allow censorship of its product in China. Now what makes this impossible in Belgium? Tell me.

Posted: May 22, 2006 10:18 AM (203 words). Tweet
Comment over here or on my
Facebook wall
. . .