« We're back! | Index | Burning Man Festival »
Moving ADSL Tweet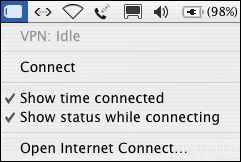 So we're back. Moving an household with a lot of help from some good friends is one thing, unpacking the boxes, deciding what to dump where, cleaning up, finishing a lot of small and bigger things is gonna take some more time.
In between packing, moving and unpacking I couldn't resist the temptation to knot some wires together. Curiosity may have killed some cats, but I wanted to know if KPN and Euronet had succeeded this time in quietly moving the ISDN/ADSL combo without too much hassle.

in Dutch at @ DutchCowboys
When we moved into our temporary living at Speelhuislaan (Playhouse Lane, there used to be an wooden play house somewhere over there in 1800) I'd simply left the ISDN/ADSL kit and connection at the Van Goor (Van Goor was an historian who wrote the book on the history of Breda) over there.
Originally the planning of the renovation was one year (!) and by the time there were lots of unsatisfied customers waiting for connections. In some cases, as I'd read in Internet forums and in computer magazines, it took out national telco five or six months to move an existing ADSL connection.
The renovation took more and more time, also because we didn't have to pay any rent for the last year, and because we made some long trips overseas. By the time I bought my iMac there were less horror stories about moving connections, so a year or so ago I took the gamble and told KPN to move my line. Within a fortnight, as promised, everything was up and running.
One year later they've performed even better. A couple of days before the arrival of tyhe moving van I'f filled in two forms, the first on the KPN website, the second one at the Euronet site. One day later printed conformations arrived through snail mail, telling me that everything would be okidoki on September 1.
Right they were! All I had to do was to connect two thin wires into a plug: one red, one blue. When I powered up the ISDN box and the ADSL modem, all green lights started to flicker and shine, and the iMac was instantly connected to the Internet. Blazing fast too, probably because my KPN switch is just around the corner, at less than 300 meters form my front door.
Casema, my cable television provider, cal learn some things from KPN and Euronet. It may be our own fault to begin with, cause I'd completely forgotten to tell them to move my cable connection as well, but in 2006 you'd expect another answer on Monday morning: 'No sir, that cannot be arranged before September 19'.
I mean, Casema has not only disconnected, but also really cut the line at our temporary house, because demolition has started in the meantime, so they could have, should have known, and could have asked me something at least.
And all they have to do is change a switch somewhere - be it soft- or hardware. I can;t remember they'd have to dig holes three years ago when we moved.
I think KPN digital TV has just won a new customer, while Casema has lost one.
Posted: September 11, 2006 11:29 AM (528 words). Tweet
Comment over here or on my
Facebook wall
. . .