« The Gmail video is ready | Index | A Yellow Submarine iPod? »
Coming soon: VWApple iCar? Tweet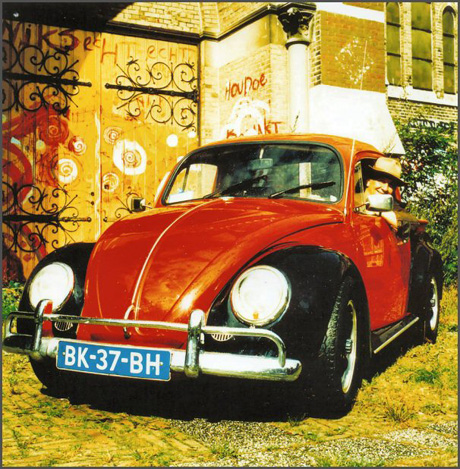 According to different sources, like AP this morning, Apple and Volkswagen are discussing the possibility of building an "iCar" that would feature products by the producer of the ubiquitous iPod personal music player.
Several Newspapers and magazines - try to Google iCar on Google News - Apple CEO Steve Jobs and Volkswagen chief Martin Winterkorn have met on several occasions in Cupertino and are planning to meet for further discussions. Said Hans-Gerd Bode, spokesman for Volkswagen.

in Dutch @ DutchCowboys
Bode stated that there are 'scores of ideas', but not too many concrete plans right now.
According to market experts a compact car upgraded with Apple products would be of substantial interest to young target groups.
Apple is already working with VW and other automakers to offer an integrated in-car hookup for iPods.
For instance electronics, satellite navigation machines, cup warmers, dvd, e-mail, inbuild sound systems are an increasingly selling point for automakers. Take Ford Motor, that's soon going to present an in-car communication and entertainment system developed with Microsoft Corp (so let's hope they leave the blue screen of death option out).
This system, called Sync, would allows drivers, using either voice recognition or steering wheel controls, to listen to their digital music players and have text messages on their cell phones read aloud.
Right. My with the black fenders, that I'm enjoying since 1986, started it's life in 1969 in the Volkswagen factory in Wolfsburg as a standard white 1300. Maybe it's time to deliver Dorus at the painter once again, this time for an all white makeover, including some iPoddery.
Posted: August 30, 2007 10:57 AM (260 words). Tweet
Comment over here or on my
Facebook wall
. . .