« BBC News into a multimedia newsroom | Index | Rolling Out The Mojo: the Nokia N95 »
Is Murdoch really a God botherer? Tweet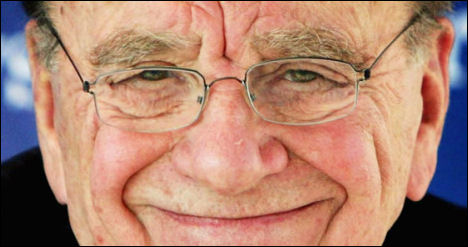 According to various sources on the web News Corp's Fox Entertainment Group has bought Beliefnet, a website on spirituality and faith, as part of its internet expansion.
As The Sydney Morning Herald tells it: Tabloid Page 3 girls may have helped build its original print empire, but Rupert Murdoch's News Corp is putting its faith in God online.
If you, like me, are wondering now if Murdoch is a God botherer: the answer looks like 'yes' . . .
Red Herring apparently doesn't bother about the real believing, but believes Murdoch believes in Beliefnet because the acquisition will help News Corp. to expand its religious video and book publishing businesses and offer additional outlets for Beliefnet's content.
Posted: December 5, 2007 09:50 AM (114 words). Tweet
Comment over here or on my
Facebook wall
. . .