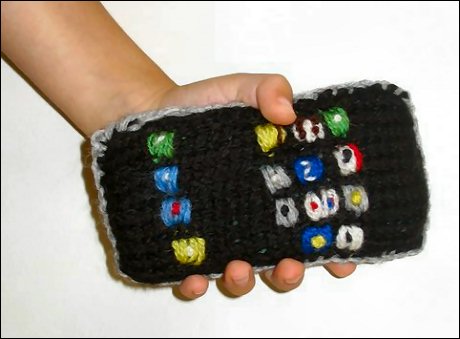 And if you can't buy one, ask mum to knit one.
According to the Sydney Morning Herald and other Australian news sources this morning, Australians are thumbing their noses at Apple's 2008 launch date for the iPhone, importing the device from the US and hacking it to work on local networks.
Alex Voevodin, general manager of Votech, the exclusive Australian reseller of TurboSIM, a $149 tool that is essential in conducting one of the iPhone unlocking methods, said he had to shut down his online store late last month after being inundated with orders.
He said over 1500 orders were received in four days, many of which remained unfulfilled as Voevodin waited on a new TurboSIM shipment from the manufacturer, Bladox, which is expected to arrive early next week.
Full article: Code crack opens the iPhone floodgates.


in Dutch @ DutchCowboys