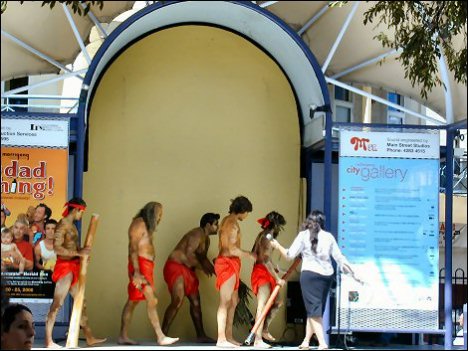 Aborigines performing at Crown Street Mall, Wollongong. credits: Wikipedia Commons.
Down Under in the news; a tragic shooting, with some luck survived by a Dutch backpacker who became a hero, something that could have happened anywhere.
For a few days it took away international attention from a much bigger tragedy: the Australian Aborigines.
I like to think know something about Aborigine history. But even after having been there twenty times, having travelled every corner of the big island for a total of more than three years, I still don't get it. Even worse, the more I read the Australian media about the Aborigine problems, the more books I read about Australian history, the less I understand about the Aborigine soul.