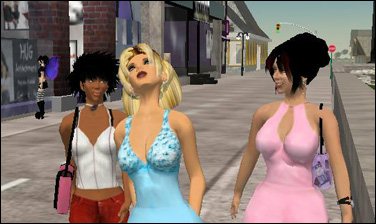 Been partying for five days, after a three year Carnival sabbatical, unlike most of my colleagues. A joker under them acted an instant seizure when he met me on Saturday morning at the newspaper, my NapoLeon hat on my head, finishing some paper work before running to Beyerd or Bommel.
Never mind, he's a nice guy and he can run, be he is from north of The Moerdijk, calls French fries patat, and doesn't know a thing about Carnival.
I've never understood the people born and raised over here who hate Carnival, must be a missing link in their education, but I couldn't care less.
Anyway, came Ash Wednesday, a big hangover, nothing else or decent to do, perfect day to make my first visit to Second Life.


in Dutch at @ BN/DeStem