« Radio rediscovered | Index | Moving ADSL »
We're back! Tweet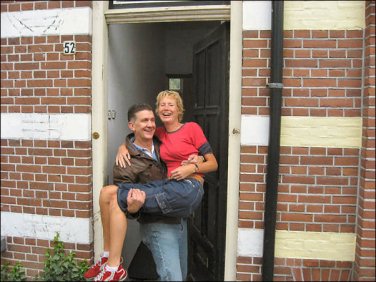 We're back in our little old house, after three years and three months! After a couple of days packing stuff in cardbox boxes, moving junk to the junkyard, the whole operation went so smoothly saturday morning, with a little lot of help from some friends, that it took only four hours. Now another four weeks or so of Ikea trips, painting, finishing, and we're back on base in The Van Goor.
Photo Album: Moving Back
Posted: September 7, 2006 01:05 PM (75 words). Tweet
Comment over here or on my
Facebook wall
. . .