« The New Reporter | Index | How to handle Internet Errata? »
International Passport's Record Bureau Tweet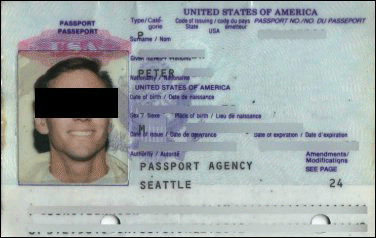 You gotta see it to believe it: the World Passport Record Bureau web site - where you can search the online database. They have over 6 Billion Passports currently on file, and everyone can check them all.
According to the site: under the recent International Passport Act (INPA - enacted on Nov 2, 2003), every country in the world is required to make available to the public a digitized copy of each and every valid passport issued, in their respective country.
While the big question is this is all true and legal, the site works for sure. I tried my own name and sure enough my passport came up, complete, number, photo, all. Now what?
See for yourself: www.scrolllock.nl/passport
Posted: December 4, 2006 09:13 AM (117 words). Tweet
Comment over here or on my
Facebook wall
. . .