« Proost! | Index | Duif sneller dan breedband »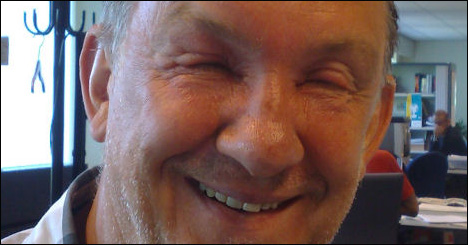 Nice bike ride last sunday with a big group of riders; 100 k under very sunny but windy sunny conditions. Right on the 50k point a wasp entered my bike helmet through one of the air apertures, got stuck between the helmet and my forehead, an apparently became a bit agitated.
By the time I got the helmet of my head, it had stung me about six or seven times before it buzzed away.
The result was not painful, and it looked pretty nice. I got a prescription for antihistamine, and within two days the swellings were gone.
Posted: September 7, 2009 12:22 PM (97 words). Tweet
Comment over here or on my
Facebook wall
. . .