Slow comment post speed fixed
The fix arrived in my RSS reader this morning, and once again Brandon Fuller saved my day: a bugfix that solves the slow handling of new comments. As Brandon described it: 'Posting a comment on my web site takes forever! I started getting sick of it. 90+ seconds to post a comment! What's the deal?'
Here's the solution of the problem: once you do this, your comment posts will return to the user quicker and the rebuilds will happen in the background.

February 24, 2006 08:59 AM, by Léon Krijnen |

Reageer | Tweet |

Gremlin on your website?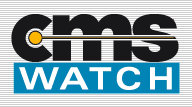 The article is well over two years old, but I wish I'd discovered it earlier. It wouldn't have changed my choice (dynamic building, static publishing) but it contains a fine reservoir of arguments that I could have used in discussions with prophets of dynamic publishing.

Lees verder: "Gremlin on your website?" (210 words)


February 22, 2006 03:30 PM, by Léon Krijnen |

Reageer | Tweet |

Is a server a she, like a ship?
No more Track Backs on this blog: the bloody spammers have won. I've had it with the track back system: deleted the mt-tb.cgi (and the renamed versions), and removed (at least I hope so) all occurencies of <$MTEntryTrackbackData$> in all templates, anywhere on the server.
The server bogged down too many times over the last months, because of trackback attacks. It didn't have to be rebooted (uptime 100% since april and the upgrade to the HPUnix 11i server), but I've been waiting too many times for things to happen, and I've been complaining to my host Verio for a number of times. Not their fault, I know now. I'm sorry, support.

Lees verder: "Is a server a she, like a ship?" (340 words)


November 8, 2005 09:09 PM, by Léon Krijnen |

Reageer | Tweet |

Passed the XHTML test :-)
It took some extra work over the weekend, but my blog (at least the front page) has passed the W3C markup validation service with flying colours; this page is valid XHTML 1.0 transitional now! Thanks to fellow Dutch Cowboy Bert-Jan who took my blog to the validator, and noticed with a big smirk - to my chagrin - that the front page contained no less than 596 (!) errors.
Ehhhhh?


Lees verder: "Passed the XHTML test :-)" (553 words)


August 8, 2005 09:38 AM, by Léon Krijnen |

Reageer | Tweet |

Mea culpa, ik ben geen spammer!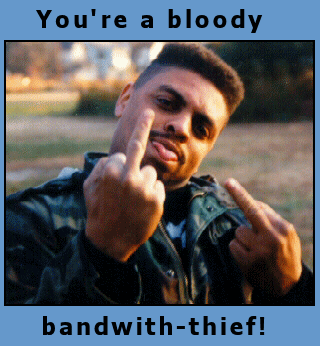 Mea culpa, maxima mea culpa, maar ik ben geen spammer!
Excuses voor de rommel die het afgelopen uur tot u gekomen is.
Ik zal de uitleg kort houden; ben een blog aan het ontwikkelen waar we iets mee willen gaan doen in Breda en Bredase wijken.
Dat gaat goed, op MovableType, maar een van de dingen die je graag aangeslingerd wil hebben, is een notificatiesysteem waarmee bezoekers zelf kunnen kiezen hoe ze op de hoogte gehouden willen worden.
Daar is een plugin voor ontwikkeld op MovableType, maar die heeft me al meer hoofdbrekens bezorgd. Toch nog maar eens geprobeerd op mijn eigen toko, en als je zo'n plugin wil testen dan doe je dat met meer adressen. Dus doe ik een uitdraai van een batch van een paar honderd adressen, want zo'n tabel moet een beetje vlees hebben in de database. en helaas stond u daar ook bij.

Lees verder: "Mea culpa, ik ben geen spammer!" (268 words)


June 23, 2005 03:36 PM, by Léon Krijnen |

Reageer | Tweet |

Randomizing revisited

Exploring all possibilities in MovableType is kind of a neverending trip. Another good help is The Movable Type 3 Bible by Rogers Cadenhead, that's lying next to my machine these days. And of course there's always the daily trip tot Plugins Directory on the MovableType website, that every developer should visit regularly.
That's where I noticed the Perl plugin, and I found out that a lot of things I've always done by server side includes (hence most extensions on my blog are .shtml) can also be build and done by MovableType tagging.

Lees verder: "Randomizing revisited" (391 words)


June 16, 2005 08:12 AM, by Léon Krijnen |

Reageer | Tweet |

Does spam poison prevent comment spam?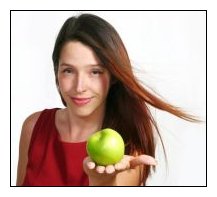 I may be wright, and I may be wrong, but the Spam Poison link on top of my blog seems to have a very nice side-effect on the comment-spam; it looks like my blog is being blacklisted by the spammers and their robots. While the number of visitors and pageviews over the last months has increased, the comment spam has come down from a couple of hundreds per day to almost zero.

Lees verder: "Does spam poison prevent comment spam?" (357 words)


June 14, 2005 10:04 AM, by Léon Krijnen |

Reageer | Tweet |

Bye, bye, mailmachine
Ik ga iets anders doen; na acht jaar onafgebroken zonder problemen (stupid and simple) gefunctioneerd te hebben gaat mijn vertrouwde mailmachine.cgi de deur uit.
Achterhaald door de tijd, door de tijd en door de nieuwe ontwikkelingen; deze entry is de laatste die op de oude manier door de mailserver is uitgebulkt.

Lees verder: "Bye, bye, mailmachine" (380 words)


May 31, 2005 01:18 PM, by Léon Krijnen |

Reageer | Tweet |

Upgraded tot 3.16: building like the devil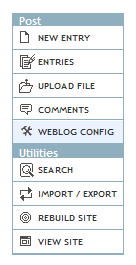 One of the top beauties of MovableType is the support community. Because I'm building and developing a new blog, to be opened soon somewhere else on the web, I decided to upgrade this one to the latest release - 3.16 - first, before installing and building the new blog on the new and empty server. Some extra experience never hurts. I'm not a real fanatic regarding upgrades and releases; my average is maybe 1:5. Let others solve problems and issues first, and then upgrade.
Having said that; this one I should have done earlier. I've heard there are some security issues involved, which should be solved by now, but the main difference is the new building speed. Amazing, rebuilding the database is at least twice as fast as it used to be in 3.121.

Lees verder: "Upgraded tot 3.16: building like the devil" (356 words)


May 31, 2005 08:53 AM, by Léon Krijnen |

Reageer | Tweet |

Blog verhuisd ...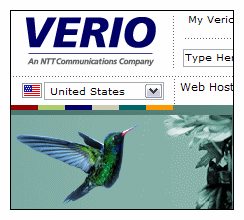 Krijnen.Com is de afgelopen dagen verhuisd naar een nieuwe server op het Unix platform van Verio. Het is zeven jaar Free BSD geweest, maar nu is het HP Unix geworden, en na het inrichten van mijn toko ben ik nog op zoek naar de verschillen. Verio is na al die jaren nog steeds onovertroffen qua dienstverlening. Ze leveren voor 27 dollar in de maand niet alleen een complete (shared) Unix server met alle toeters en bellen, maar maken tevens iets waar wat ik notabene in mijn werkomgeving nog nooit meegemaakt heb: echt 24x7 echte ondersteuning.
Op welk uur van dag of nacht, in welk werelddeel, het maakt niet uit: als je een ticket invult of een mailtje invult voor support wordt je binnen minuten geholpen.

Lees verder: "Blog verhuisd ..." (662 words)


May 14, 2005 11:14 AM, by Léon Krijnen |

Reageer | Tweet |

Six Apart Guide to Comment Spam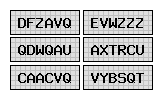 While I'm still counting my blessings after having installed Brandon Fullers Captcha!, it never hurts to keep reading and studying other ways to prevent (comment) spam.
Jay Allen has posted a comprehensive document on the Movable Type website regarding all kinds of problems and solutions.
The document describes how malicious or unwanted comments ('comment spam') affect weblogs, the techniques spammers use to abuse weblogs, and the tactics that can be used to prevent and defend against these attacks. Also included is a review of the strengths and weaknesses of each tactic, instructions for implementing them on your weblog and ones which we recommend for the best protection. Enjoy!
Permalink to 'Guide for Fighting Comment Spam' Also available in PDF

January 11, 2005 11:23 AM, by Léon Krijnen |

Reageer | Tweet |

Movable Type: waar blijft Captcha!?

Deze bijdrage is geschreven op verzoek van de redactie van www.dutchcowboys.nl
Met andere blogs of weblog systemen heb ik geen ervaring, en dat zal er ook niet van komen, nadat ik ruim een jaar geleden MovableType geinstalleerd heb, en verslingerd ben geraakt aan dat prachtige publishing system. Je kan er mee wat je maar kan verzinnen, en iedere dag ontdek ik nieuwe trucs en mogelijkheden.
MT is een management systeem dat een site bouwt op basis van de content die in een database wordt opgeslagen. De meeste gebruikers zullen op een Linux platform met MySQL werken, maar het schijnt ook ook op een Windows server/SQL te willen draaien. Verder kun je MT op Linux/Free BSD/Unix ook met andere databases dan MySQL samen kan laten werken. De mijne draait op Free BSD/Apache/MySQL, altijd zonder problemen.

Lees verder: "Movable Type: waar blijft Captcha!?" (1520 words)


November 12, 2004 09:05 PM, by Léon Krijnen |

Reageer | Tweet |

PB spamfree

PB spamfree as well now, thanks to the Captcha kit and kaboodle from Brandon. It took me considerable more time and effort to get it running on PB's site than I expected. Strange, because I didn't expect any trouble beforehand, logging into exactly the same MT version (3.121) as mine. One would expect two of the same MT versions behaving exactly the same, apart from the differences in paths. Because I've got a lot off cgi-stuff running (my illustrious colleague Henk van Ess dubs me the cgi-beast) I've installed MT in a cgi-local subdirectory, calling all my static files from another directory outside cgi-local. Other MovableType bloggers probably run more (or everything) straight from the bin.
In the meantime I've learned a few things: if you're hopping from one MT installation to another, cutting and parting templates and code from one installation to another: act slow! Made me think of what the skipper in Barbados told me in 1984 when he handed me the helm of his ship for the first time: 'whatever you do, you do it slow'

Lees verder: "PB spamfree" (416 words)


November 10, 2004 03:23 AM, by Léon Krijnen |

Reageer | Tweet |

MT 3.121 up and running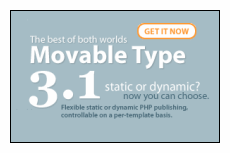 Yep! MovableType 3.121 up and running. TypeKey working as well, but am I finished now? No, because even with TypeKey working, I'm fed up with the spam morons. They don't show up as comments on the front-end, but I still have to delete them from the cms. Why can't we block ip-ranges instead of ip-numbers?
I'd like to see an upgrade routine where clearly is pointed out which files - and which files only - have to be uploaded for a succesfull upgrade and which files can be omitted without encountering problems.
After having upgraded from 3.0D to 3.11 I had to re-edit all the special templates, because I'd done so in the past. I'm running them with headers and footers, different from the originale special templates, and they look nicer.
Only two minor flaws in some cms template files (e.g. in list_comment.tmpl and list_commenters_tmpl) where border ="0" was lacking in some tags, so the graphics in the cms over there got ugly blue borders.
Removing spam comments and rebuilding archives and/or indexes is much faster now. Af for the spam: I thinks I have to dive in MTBlacklist to find out if and how that works, bute I think Brandon Fullers solution might the one. Now how ... ?

November 3, 2004 03:03 AM, by Léon Krijnen |

Reageer | Tweet |

Now playing > > > > > >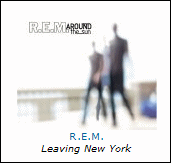 Leuke plug-in in iTunes: Now Playing. Het script is geschreven door Brandon Fuller, en pusht informatie over de song die op dit moment in iTunes op mijn machine gespeeld wordt, als een XML file naar de server. Daar leest een PHP script de XML, en regelt een simpele regel java script wat hier rechts zichtbaar wordt: Now Playing. Doe af en toe eens een refresh en u ziet waar ik op hetzelfde moment naar zit te luisteren. Als iTunes uitgespeeld is, parsed de PHP niets meer, en verdwijnt Now Playing hier rechts vanzelf in een zwart gat omdat het niet meer zichtbaar is in de main index van Movable Type.
Overigens hoef je geen Movable Type te draaien om deze plugin van iTunes te kunnen gebruiken.
Je bepaalt immers zelf waar de XML heen gestuurd wordt, en dat kan naar iedere webserver zijn, en vanaf welke plaats op welke webserver je vervolgens het PHP script oproept, dat moet je zelf weten.

Lees verder: "Now playing > > > > > >" (407 words)


October 21, 2004 11:53 PM, by Léon Krijnen |

Reageer | Tweet |

Up and running: MovableType 3.0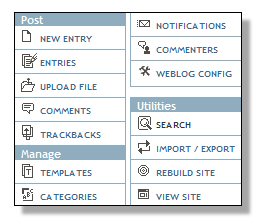 Up and running: version 3.0 of Movable Type Publishing Platform. Having said that, apart from the fact that the installation/upgrading manual could be a little clearer om some points, I'll have to find out what the new release can do more. One good step forward is the possibility to delete comments in batches, and setting up rules voor registered comment authors. I'm sure a lot of bloggers are fed up now with spam comments, like porn or viagra advertisements. Last week I had an average of a hundred and fifty of those bloody things per day - posted by a moron who calls himself lipitor. Until 3.0D I had to delete them one by one before rebuilding the files, be it through the Movable Type user interface, or in PHPMyAdmin. I think there must be a query to delete all comments in MySQL if posted by a certain commenter, but as I am using MySQL itself not often enough, I haven't got a clue what kind of query.
Anyway, in the new comment filter there's a possibility to do so. You can list comments displayed to certain e-mail adresses, physical names, or ip-adresses. What's more, three different statuses can be attached to the comments: approved, pending approval, banned. And the possibuility to check or uncheck all comments before deleting, in rows from twenty or more. Beautiful!
From the same menu you can call lists of all comments - coming up with editing or deleting fields and buttons - from any commenter, all comments on any entry, all comments form a certain ip-adress, all comments by e-mail adress, if given by commenter.
What more can be done with 3.0, I'll have to check out later, but it looks good.

May 27, 2004 01:02 AM, by Léon Krijnen |

Reageer | Tweet |

Waarom mijn Movable Type zou moeten sterven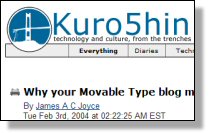 Je kunt je afvragen of de vader van iemand die Joyce heet, er goed aan doet om zijn zoon James te noemen. Als, want zo gaat het nogal gauw op internet, die zich Joyce noemende James tenminste rechtmatig op die voor- of achternaam kan beroepen. Morgen noemt-ie zich misschien met hetzelfde gemak Shakespeare of de Zoon van God.

Lees verder: "Waarom mijn Movable Type zou moeten sterven" (930 words)


March 13, 2004 05:50 PM, by Léon Krijnen |

Reageer | Tweet |

Another way leading to Rome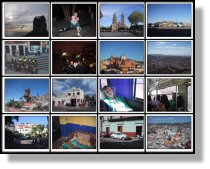 Another way to randomize things, be it pictures, cookies, headlines, entries, postings, archives, whatever.
This one in php, and maybe just a bit simpler, more elegant?
I think so.

Lees verder: "Another way leading to Rome" (261 words)


February 9, 2004 06:49 PM, by Léon Krijnen |

Reageer | Tweet |

Ping ping, ping pong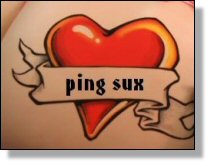 Met dank aan Erwin Boogert: mijn eerste twee track back pings! Net zoiets als de eerste sigaret, de eerste je weet wel, de eerste kater...
Met een variatie op 'ik vind u goed, hoe vindt u mij': u heeft mij gepingd, dus ik ping u terug :-)
Bij deze: bedankt, ping!


January 29, 2004 09:43 AM, by Léon Krijnen |

Reageer | Tweet |